Fall Harvest Festival 2017 – Eating the Tambo Art
This year, after a lucky rice planting and a fun summer festival,
the rice field art is completely transformed into fruitful color.
Come join us to harvest rice and celebrate with art and food!
At the Fall Harvest Festival, you can participate in the rice harvest,
learn from hands-on workshops, and enjoy a great party with all the participants.
During the weekend festival, there will also be tours to learn about the current situation in Fukushima.
Let's help support Soma while having a great time!
This events has finished successfully. Thank you!
Event Overview

Schedule
Saturday, October 28, 2017 (rain or shine!)
Schedule for the day
12:00 Reception opens
13:00 Opening ceremony
13:30 Workshops: Preparing "ikura" (salmon roe) and "yakitori" (grilled chicken)
15:00 Rice harvest starts
17:30 BBQ party starts
20:00 Finish
Note: Based on the number of participants and traffic, the schedule may change.
Event entry fee
¥3,000 – includes event participation fee, event insurance, and BBQ party
(Elementary school age and younger are free)
Please pay at the reception desk.
¥2,000 – BBQ party only
If coming by car:
Please fill out the event participation form to secure a parking spot.
* When you arrive at the site, staff will guide you to the parking lot.
To help us prepare, please fill out and submit the event participation form as soon as possible.
* It is not necessary to apply separately for the bus tour.
Things to bring:
Clothes for working in rice field and gloves
Shoes or boots (due to safety reasons, participants must wear footwear)
Sunscreen, sunglasses, hat, insect repellent, warm clothes (cold at night), wind breaker, rain gear
Hands-On Workshops

This year we will not only harvest rice, we will prepare "ikura"(salmon roe) and "yakitori" (chicken on skewers) for the BBQ party!
Special Rice Harvest Beer!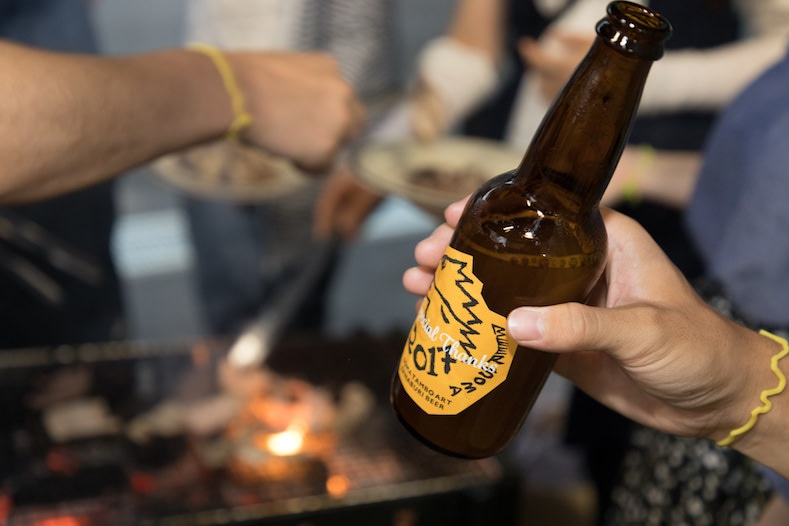 At the event, we will sell our special Rice Harvest beer brewed at the Tochigi Micro Brewery. Limited supplies available, so don't miss your chance to try some!
Bus Tour from Tokyo!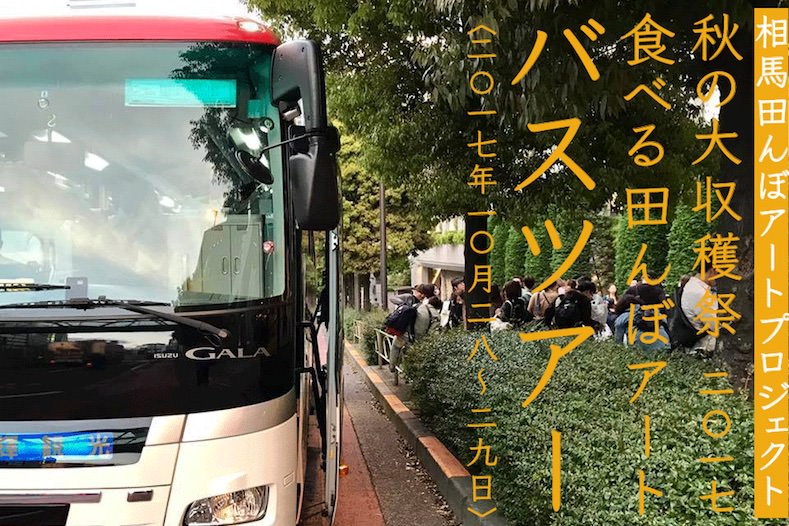 Thanks for your patience!
We will be organizing a bus tour from Shibuya, Tokyo, to the Tambo Art Rice Harvest Festival.
Tour details
We will meet up near Shibuya station at 6:50 am on 28 Oct. The bus departure is at 7:00 am.
We will be splitting up at the same place in Shibuya around 7:00 pm on 29 Oct.
Organized by: Soma Tambo Art Project
Travel planning and implementation: Dososhin Inc.
Tourism Agency Director Registration Travel Industry No. 757
KU Building 7th Floor 7-24-4 Nishi Gotanda Shinagawa-ku, Tokyo 141-0031
Number of spaces available: 45 people
Registration period:
October 10th, 2017 to October 24th, 2017
* Registration will end when all places are reserved.
Tour cost: 16,000 yen (including tax) – includes all of the following:
Transportation, accommodation, event participation fee, event insurance
Meals – Day 1 Lunch and dinner (BBQ party) – Day 2 Breakfast and lunch
Payment procedure:
After receiving reservation form, we will send bank transfer receipt by e-mail.
Please complete the transfer within three business days. As soon as payment is confirmed, we will send you an email with booking confirmation.
* Any transfer fees are the responsibility of participants.
* If you apply as a group, please make one transfer for everyone.
* If the transfer cannot be confirmed, your reservation may be canceled.
Tour accomodation: Seifuso Onsen Hotel
We will be staying at the Seifuso Onsen Hotel on the Matsukawaura-sea in Soma, Fukushima.
There will be separate group rooms for men and women.
Please bring your own pajamas.
Day 2 Lunch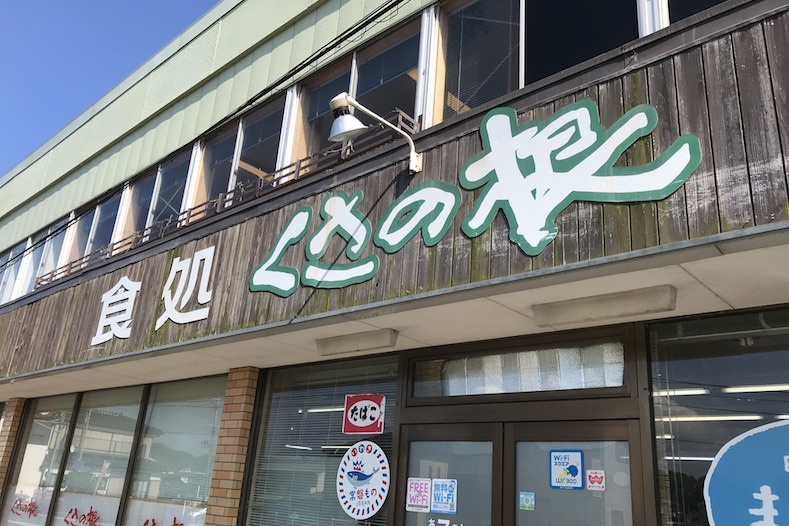 For lunch, we will stop at "Kusa no Ne," a popular local restaurant and have "hokki meshi" (shellfish with rice). Because it is a set meal, you can choose between a sashimi set and a tempura set. If you have any shellfish or other allergies, please let us know beforehand.
Tour of Fukushima's current situation
You will inspect the reconstruction of Fukushima. This time we will do it on the return.
* Tour participation is 18 years old and over.
---
Access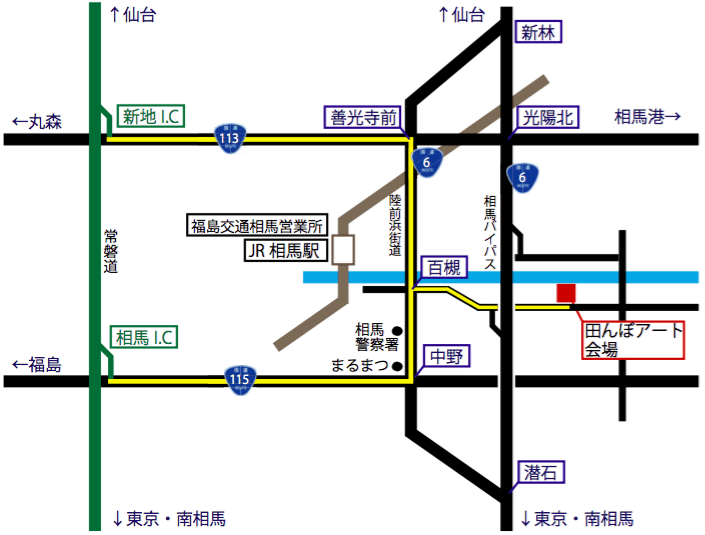 会場:福島県相馬市岩子字北稲田150
Tel: 090-4889-0845
●公共交通機関でお越しの方
相馬駅(JR)または福島交通相馬営業所(高速バス)下車。
相馬営業所から会場まで送迎予定(前日までにご連絡下さい)。
●JR
常磐線は現在、相馬〜浜吉田間が運休中です。
仙台方面からは、亘理駅で代行バスに乗継ぎ相馬までお越し下さい。
●高速バス
仙台駅 9:25 → 相馬営業所 10:45(福島交通・宮城交通)
福島駅 8:45 →相馬営業所 11:20(福島交通)
●お車でお越しの方(駐車場あり)
常磐道相馬I.C→国道115号を相馬市街方面1.8km→中野交差点左折→国道6号線を仙台方面0.4km→百槻交差点右折→岩子方面へ2.3km→会場(約16分)
常磐道新地I.C→国道113号を相馬港方面4km→善光寺前交差点右折→国道6号線をいわき方面5km→百槻交差点左折→岩子方面へ2.3km→会場(約20分)